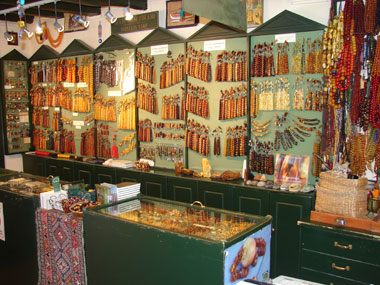 The retail shop of the Museum is on the ground floor, where visitors can purchase :
1. Replicas of old kombolois of the Museum, produced in the Museum's workshop. Prices start at €5.
2. Authentic old kombolois of the period 1880-1950.
3. Key rings made with the beads of the kombolois.
4. Authentic amulets produced in the workshop of the Museum and others made in various Greek or foreign monasteries.

The retail shop opening hours: Monday-Sunday 09:30 - 21:30

The kombolois and everything else produced in the workshop of the Museum, can also be found in selected shops at wholesale prices.
To view the complete product catalogue of the Museum, select "Catalogue" from the menu to the left.
---